Extended Web Features
Arange of smart online Apps add extra business dimension for photographers, enabling them to enhance their online operation and to improve how they perform as a business.
Availability Checker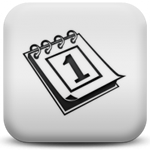 What Is It? Provides potential customers with the facility to check the photographer's service availability on a specific date directly through the photographer's website. Further options include the ability to pass the user onto the photographer's Recommendations Network (when no bookings are available), as well as making use of the Marketing Feedback App.
How Will It Help? Gets your photography business short-listed faster and more often to potential customers by answering an important first question for them instantly and increasing the number of bookings you gain. With the added option to plug in both the Marketing Feedback and Recommendations Network Apps, you can further extend the versatility and depth offered with this smart application. read more
SurveyMaster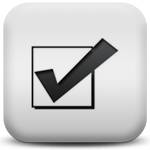 What Is It? A very powerful online tool for photographers, it allows easy set-up and customisation of say 'Customer Satisfaction' surveys and 'Customer Comments' forms, while automatically converting their responses into neatly searchable results to help with their business decisions.
How Will It Help? Connects you very powerfully both with your existing as well as potential customers alike, letting you build on your business strengths with assurance, while also providing the opportunity to receive vital feedback with any new ideas you may wish to introduce to your business. read more
Recommendations Network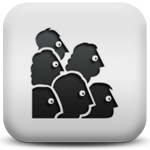 What Is It? This business network is formed when photographers invite other similar businesses to join them for mutual benefit in recommending one another. The two-way recommendation process is only triggered when an online visitor uses the 'Availability Checker' and finds their requested date is fully booked.
How Will It Help? By encouraging potential customers to stay within your business network you greatly increase the chances of more referrals and additional bookings coming your way. read more
Business Blog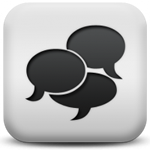 What Is It? Effectively an online window into a photographer's essential business activities. The Business Blog is linked directly through the photographer's website and allows them to add articles, recent news items and pictures directly into the application, while automatically converting their posts to be found by Internet Search Engines.
How Will It Help? The ability to communicate regularly with your online audience and distinguish your services from your competition will instantly boost your customers' awareness and confidence in your photography business. Importantly, the Business Blog has been optimised for Internet Search Engines, so you'll find they pick up on your Blog posts easily and guide more potential customers to your business. To take full advantage of this wider audience, you can of course combine your Blog with the 'Look & Feel' of your website to greatly consolidate your visibility and branding over the Internet. read more
Dynamic Contact Form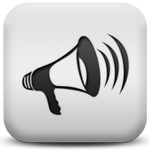 What Is It?A professional 'Contact Us' form for your website with 'Captcha' security, optionally providing a feed to your integrated Marketing Feedback app, as well as being configurable to redirect messages to specific personnel within your business.
How Will It Help? Transforms a basic website 'contact us' page into a professional tool that can provide marketing statistics for your business while protecting your email address from unscrupulous users. Additionally sorts your customer queries to the appropriate department within your business for improved communication workflow. read more
Marketing Feedback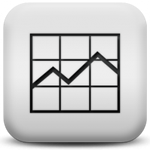 What Is It? Allows photographers to activate a marketing feedback feature within other applications, such as the 'Availability Checker' and 'Dynamic Contact Form', essentially requesting where the user found out about the photographer's business and saving these responses for future reference. read more
How Will It Help? Knowing accurately where your best leads are generated is crucial to your marketing decisions. The built in Marketing Feedback Analyser and combined ChartMaster Apps will crunch this data and display the results using the convenience of charts, which makes easy work of evaluating and streamlining your marketing spend over time.
ChartMaster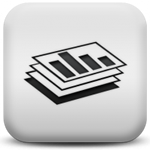 What Is It? Compiling data is one thing, but sorting through and understanding it can be more fiddly. ChartMaster puts a picture to the data compiled through a photographer's Marketing Feedback and SurveyMaster Apps, including Customer Satisfaction and Customer Comments Form responses, converting the information into printable graphs and colour charts.
How Will It Help? Whether you want to check your most effective marketing areas, curb business expenses or find feedback results quickly, ChartMaster makes all your data visibly clearer to see and analyse while you're making your business decisions, also letting you print a copy for added convenience for when you're on the move. read more