SurveyMaster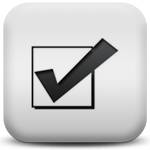 This application allows you to build a library of customised survey forms and use them to conduct specific surveys either with your existing customers or speculatively to any new group, for example when researching a new business concept.
Over time, customer satisfaction type survey responses will grow to provide a clearer picture of your business practise, helping to isolate any negative incidents and allowing you to build on your strengths. Of course, SurveyMaster can also be used to conduct surveys for any new ideas in the pipeline, making it an effective tool to get relevant feedback before committing to unnecessary business expense.
You can send your survey invitations either by direct email or request participation anonymously through a Customer Comments form directly through your website.
Easily managed through your online control panel, this application will keep vital communication flowing between you and your customers, while simultaneously helping to grow customer confidence in your product or services.
Build a library of surveys and duplicate questions to generate new surveys instantly
Options to send invitation surveys or to host them anonymously on your website
Survey access via direct email, your website, social networking site or Blog
Display and analyse response statistics via printable colour charts
Marks businesses as progressive and valuing customer opinion
Convenient method of gathering testimonials for your business
SurveyMaster records all your survey responses, with the results displayed in printable colour charts for further analysis via the ChartMaster facility.
ChartMaster
ChartMaster works with your SurveyMaster and other applications, providing a convenient reference point for your business by bringing all of your marketing and performance statistics together into a simple, printable colour chart format.