Dynamic Contact Form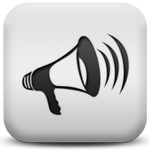 A professional 'Contact Us' form for your website with the added bonus of being configurable to redirect messages to specific personnel within your business, based upon the subject headings selected by the user.
Easily managed through your online control panel, you can keep your website 'Contact us' form up to date at the touch of a button.
Transforms a basic 'contact us' page into a tool with purpose
Hides your email address from unscrupulous visitors to your site
Captures marketing feedback with our 'Marketing Feedback' app.
Integrates directly through your website
Marketing Feedback
By adding 'Marketing Feedback' to the application visitors are given the option to select where they found out about your business at the same time as contacting you through the 'Contact Us' page. This vital online form gains you invaluable feedback and statistics on your marketing performance and thereby streamlines your business expenditure over time.