ChartMaster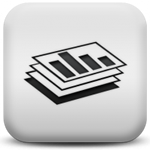 ChartMaster acts as a convenient reference point for your business, bringing together all of your marketing and performance statistics into a simple, printable colour chart format.
As various applications compile statistics for you over time, ChartMaster automatically converts the data, growing into a wealth of information for your reference and analysis.
Allows you to search results by specific criteria
Processes your data quickly and effectively online
Displays results in Printable Colour Charts in your chosen format
Whether you're checking your most effective marketing areas or seeking feedback and results from an online survey, ChartMaster gives you all the information you need in and easy-to-use and comprehensive facility.
SurveyMaster Online Surveys
SurveyMaster allows you to easily conduct online surveys to find out valuable opinions about your business and the way you work. A lot of valuable data can be collected covering many different aspects so ChartMaster is used to analyse and then present your findings in simplified, printable online colour graphs and charts.
Marketing Feedback
The Marketing Feedback app. is used in conjunction with other apps. such as the Availabililty Checker and Dynamic Contact Form, to collect data on where your visitors found out about you. The data collected is then analysed using ChartMaster and presented on screen in easy to read, colour graphs and charts.