LUXAlbums
LUXAlbums effectively expand the Standard Online Album features and adds a range of interactive elements for a uniquely personalised gallery for album clients. This includes an exclusive online Guest Book, the ability for the hosts to change their Online Album cover configuration, as well as providing a whole range of customisation in how their favourite images will be viewed online.
With a LUXAlbum, the album hosts are given the administration of this section of their Online Album through a simple online dashboard, allowing them to interact and populate the following areas:
Interactive Online Guest Book
Once guests have had a chance to view through the Online Album, the Guest Book provides the opportunity, not only for viewers to reciprocate with their own good wishes, but also to share the comments left by others, creating a hub of positive exchange among family and friends!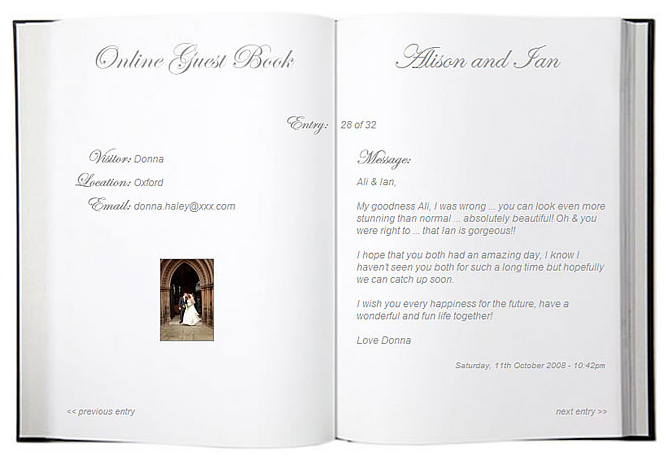 Example Screen Of The LUXAlbum Guest Book
Dynamic Slideshow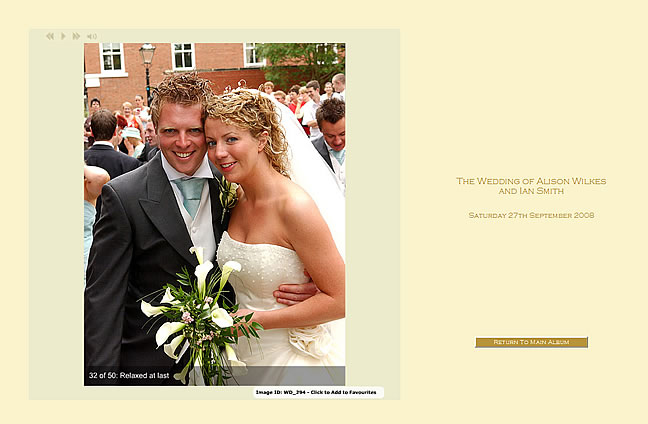 Mixing It Up For A Unique Combo!
With a range of specially selected music tracks, backgrounds and image transitions to choose from, it's possible to create literally hundreds of unique combinations of the LUXAlbum Slideshow to suit the atmosphere and style of the images on display.
Select Music For Instant Mood With Your Album Slideshow!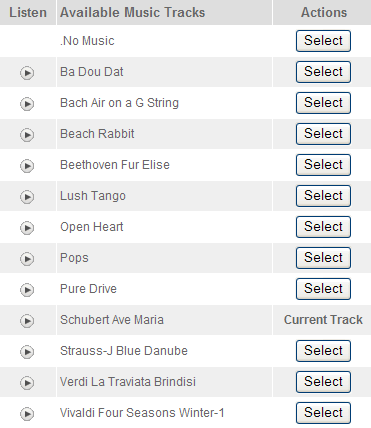 Showing Your Very Best Images
Select 100 images for the special slideshow viewing – presenting the very best images from your Online Album. This selection may be updated at any time by the hosts.
Adding Captions To Images
The slideshow can be configured to include captions with each of the pictures on display, providing an extra dynamic element to further enhance the viewing enjoyment. Particularly useful for getting a sense of time and place with the viewing of an event, as well as providing the ability to add fun commentary into a slideshow presentation.
Choosing Image Transitions
It's easy to get that modern sparkle into the viewing experience simply by choosing your favourite image transition!
Background Colour Schemes
The atmosphere of an album is subtly enhanced through a selection of 2-tone backgrounds colour schemes.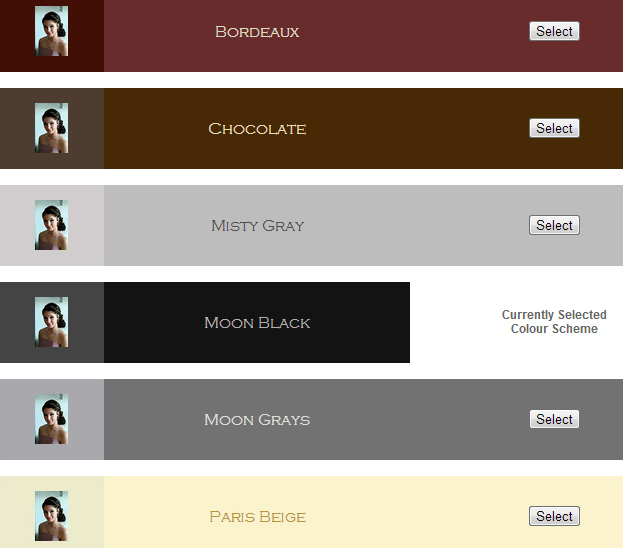 Adding Images To Favourites From The Slideshow
When viewers find an image that catches the eye, they can easily add it directly to their 'Favourites' section with this built in feature, this greatly simplifies their ordering process and saves viewers time looking for a particular image when they are in the main ordering section of the gallery.
Personal Welcome Message
The welcome message on the cover of the album further refines how the album host is able to greet their online visitors and is fully editable at any time, allowing the host to update their greeting and keep it topical over time.
Pick And Change Album Cover Image
Changed your mind about the album cover image? It's easy to change using the LUXAlbum.
Days Married Counter
When a 'wedding' album is upgraded to LUX status, the newly weds also get an automated Days Married Counter on their album front cover, just to remind everyone how many days they've been married!
Personal Album Admin Area
Included with the LUXAlbum is a personal area whereby the album hosts may manage and update their album at any time. This is called the 'Album Admin Area' and can be accessed at any time online.